This November at Nimbus Theatre, we present the world premiere of The Beacon From Belle Isle, by Freshwater company member-at-large J. Merrill Motz, directed by Jamil Jude.
The Beacon From Belle Isle illustrates a unique time in Michigan's history, as the great city of Detroit files for bankruptcy and its most precious memories and iconic landmarks (including, perhaps, Belle Isle) are in danger of being stripped away and sold to the highest bidder.
Flavored with magical realism and framed in vignettes that range from unflinching candor to whimsical history, The Beacon From Belle Isle's search for a metaphorical lighthouse drives an exploration of Michigan's growth, decline, and search for a new collective direction.
The Cast:
Brandon Bruce
Charlotte Calvert
Nate Cheeseman
Rachel Flynn
Shannon Leach
Joseph Miller
Darrick Mosley
Mikell Sapp
Bill Studer
Christine Sweet
Dana Lee Thompson
The Crew:
Bri Collins – Stage Manager
Lee Conrads – Assistant Stage Manager
Courtney Schmitz Watson – Lighting Design
Theresa Akers – Set Design
Sarah Salisbury – Props Design
Seri Johnson – Costume Design
Anita Kelling – Sound Design
Fiona Kyle – Development Dramaturg
Lucas Skjaret – Production Dramaturg

Nimbus Theater
Nov. 8 7:30 pm
Nov. 9 7:30 pm
Nov 10 3:00 pm (Audio Described)
Nov 16 7:30 pm
Nov 17 3:00 pm
Nov 18 7:30 pm (PWYC)
Nov 21 7:30 pm (PWYC)
Nov 22 7:30 pm
Nov 23 7:30 pm
(Ages 16+ recommended. Adult language, adult situations)
Tickets: $15, $13 with Fringe Button
Reserve your tickets now!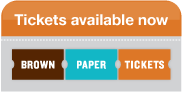 This activity is made possible by the voters of Minnesota through a grant from the Metropolitan Regional Arts Council, thanks to a legislative appropriation from the arts and cultural heritage fund.

Our 2013-2014 season is brought to you by: