My Life Through History
Tickets: $18, $16 Fringe/Student/Senior
Performances:
April 1, 8, 10, 13, 14 and 15 at 7:30
April 2 and 9 at 2:00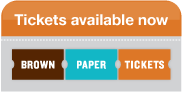 All Performances at:
The Crane Theater
2303 Kennedy St. NE
Minneapolis, MN 55413
If you'd rather reserve a seat online and pay at the door, you may do so via the form below, or by calling 612-816-8479.
If you do not get a response confirming your reservation within 24 hours, please call 612-816-8479 for assistance.
Please give yourself a few extra minutes to get to the theater!